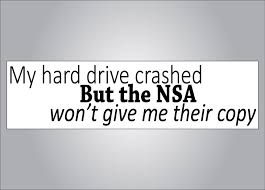 In this post I will write about some techniques that can be used in a Windows env. to check the hard disk health status using S.M.A.R.T. You can read about S.M.A.R.T. and other stuff in my post
Detect Hard Drive Failure in Linux using S.M.A.R.T. (see linkografia).
S.M.A.R.T. stands for Self-Monitoring, Analysis and Reporting Technology and is a monitoring system for hard disk to detect the low-level indicators of the general health conditions of the device. Note that the raw values are calculated by the drive's SMART logic internally.
Indeed "S.M.A.R.T Monitoring Tools" exists for windows: did you know ? Continue reading →