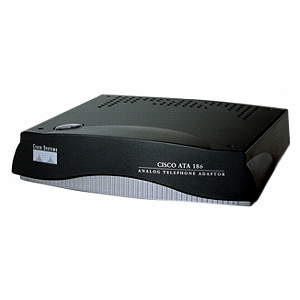 On ebay I found a very old Cisco ATA 186. Since the price was really cheap I thought to use it as ATA with Asterisk. Here are some notes on his configuration.
>> Reset Device
1) Take the phone off hook: the red button on the top of the ATA-186 will flashing.
2) Press the blinking red button on the ATA and dial 322873738#
3) Voice prompt will ask you to dial * to save changes you have just made: press * on your phone's keypad.
4) Hang up the phone.