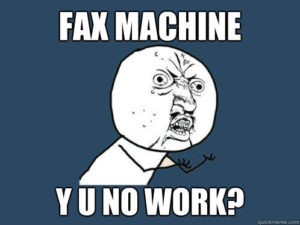 Fax in Voip Env….. Joy and pain….
In this post I'll show how to configure Asterisk 13/FreePbx 12 to use T.38 Fax capabilities to receive fax using SpanDSP (FFA not work in Asterisk 13….).
IMHO when possible is better configure Asterisk Fax system to use T.38 when possible instead alaw or other codec.
To transmit fax you can see my post.
Asterisk Mail2Fax using FFA in poor man style ! (linkografia)
To install and configure SpanDSP you can read my post
Add Fax capabilities in Asterisk >=13 (linkografia) Continue reading →